Seapilot Features
With Seapilot Basic you have some basic functions to navigate and with Seapilot Premium you get all the extra features. Whichever you choose, you always need to buy your *charts separately directly in the Seapilot App.
*US, charts are free.
The size of your boat is not important. You are the captain and understand your responsibilities. How an where to steer your vessel – you're in control, those are your decisions. You love life at sea and likely have friends who share this same passion.
Download the Seapilot navigation app for your device. See you at sea!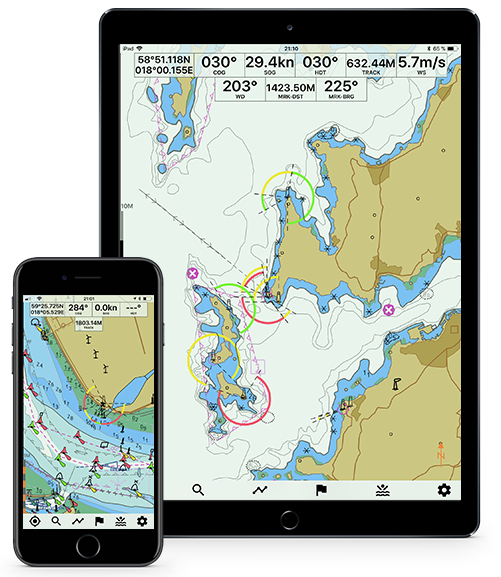 The Seapilot app is free to download
We put professional navigation technologies, AIS boat tracking and up-to-date nautical charts on to your mobile device in a user-friendly way.
Seapilot makes coastal areas safer through accurate readings of where you are and where you're heading. As a bonus, finding your boating friends was never easier!
The Seapilot app is free to download. However, Seapilot Premium and most charts (US charts are free of charge) are subject to a paid annual subscription. The charts of your choice can be purchased at the lowest price level possible or even for free if the hydrographic offices so permits.
Seapilot on Youtube
Seapilot app – Social boating – Worlds easiest navigation app!
Seapilot Navigation App is powerful, easy to use and based on professional standards for electronic navigation.
Our vision is to make professional navigation gear, as well as socializing tools for the boater, accessible and affordable for everybody.